Saturday was a beautiful, warm, breezy day. We got up too late to make it to the gym, but the kids and I did manage to do some yoga together using a video from the library that we got for Julie. They really liked it–even Everest. Of course, flexible Julie could do all the moves. The stretches were great for me.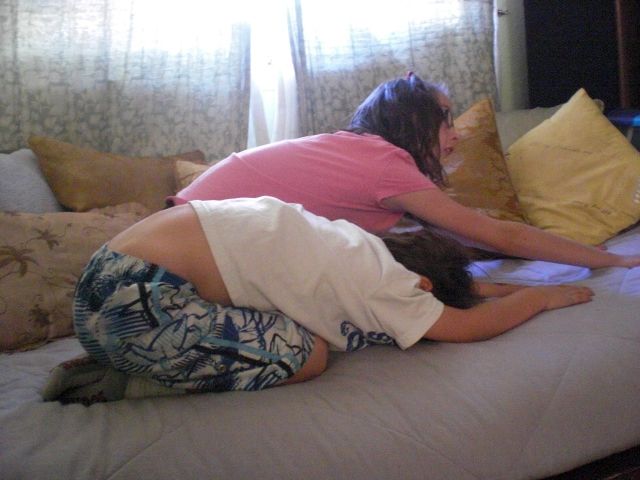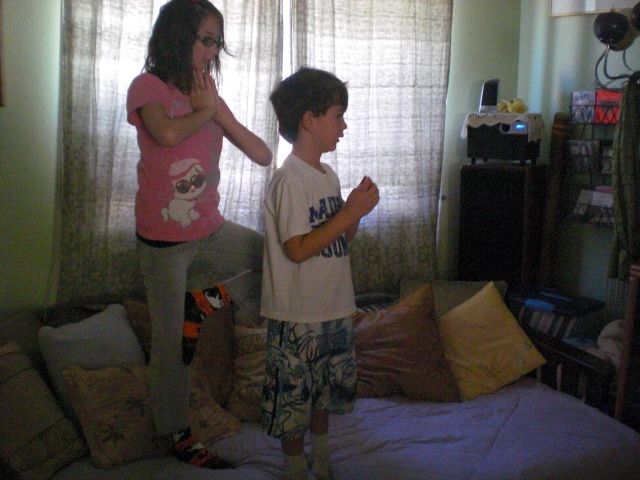 For lunch, we met up with Joy and her family at Chipotle. The kids always love getting together. I was hoping we could have made it up to their house over spring break, but it didn't work out. At least we got to see them at all! After lunch, we hit the park.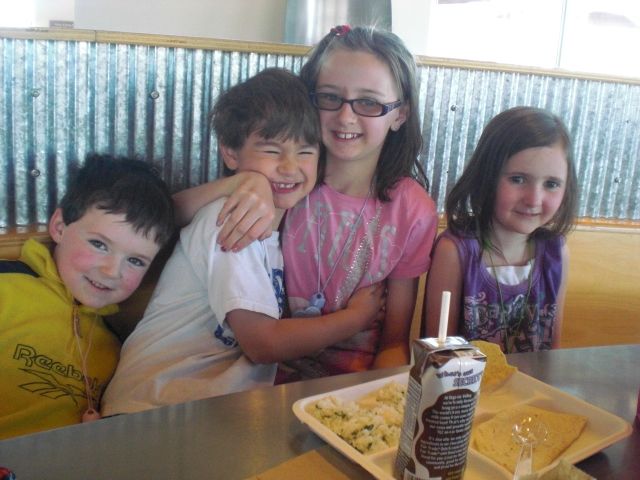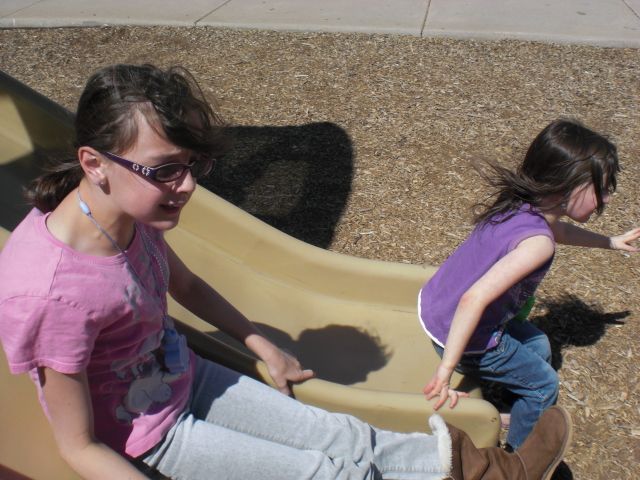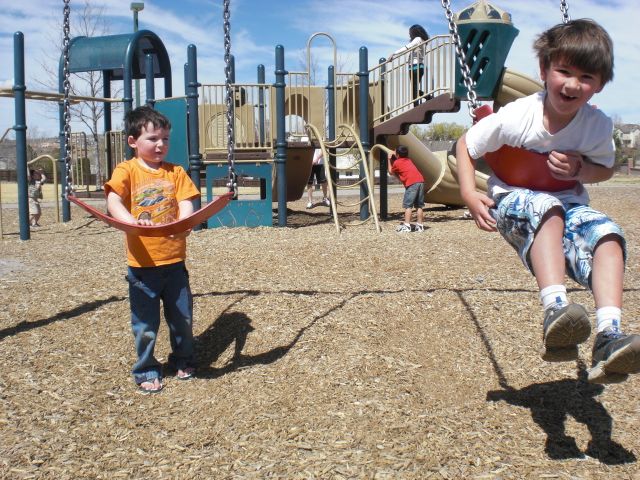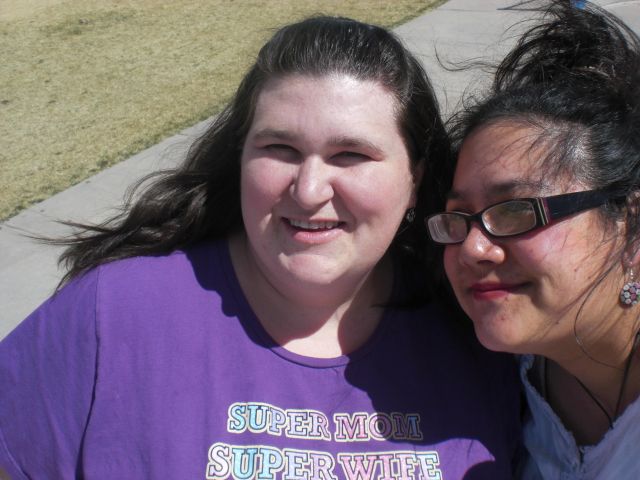 Big sisters pushing their little brothers on the swings.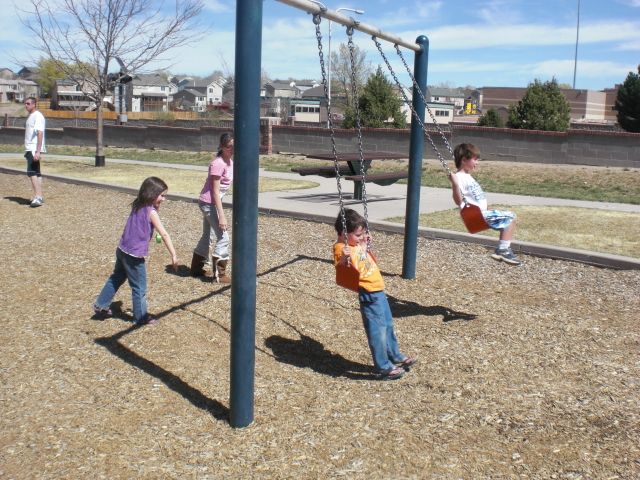 Mom and daughters pictures. XD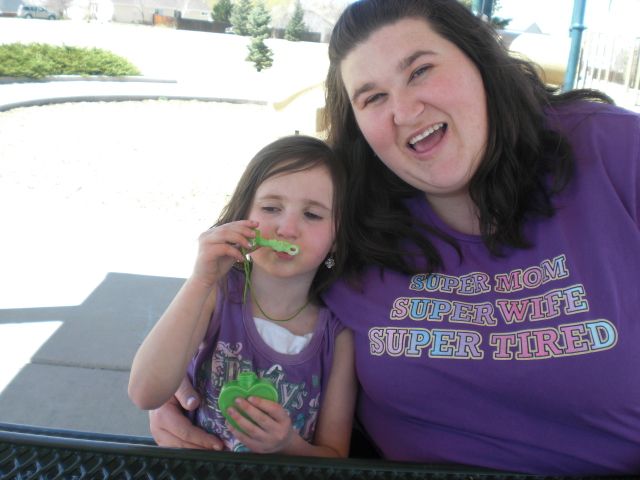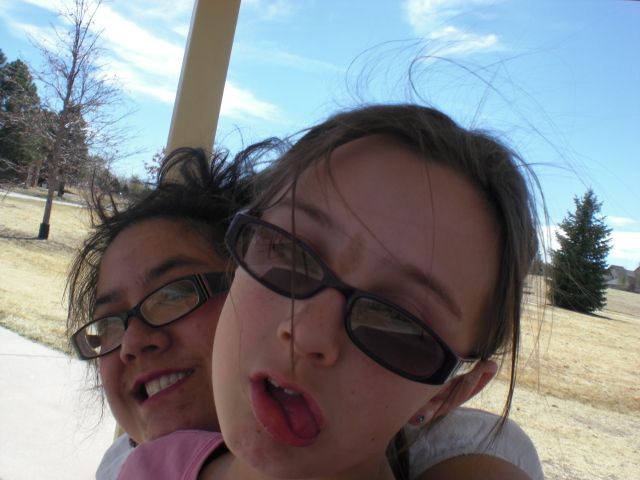 They had to take off after the park, which was kind of sad. Our visits are never long enough. But I am thankful for the time we had together. I took the kids home to rest for a little bit, then we were off to Lowe's to get a new screen door. It's been literally years since we have had a screen door in the patio. I love wandering around a store like Lowe's. The smell of cut wood, all the shiny nuts and bolts and appliances… The kids had fun pretending they were trapped inside the model showers.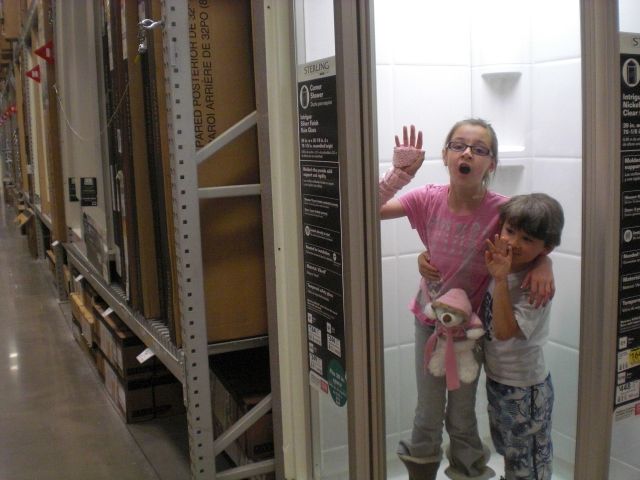 Thinking back, I realized that a few weeks before the 2007 CleanPlace Moot, I got fed up with the awful state of our screen door. It had been scratched up by the cats, run into by kids, and generally bent out of shape. I just ripped it off its tracks and put it out with the trash, unwilling to give such a bad impression to the teens and moms who only knew me online, who I would be meeting for the first time ever. Anyway, it's been ages now, and it is lovely having a screen door again! (Picture to come later.)
I took the kids to the Arc for a surprise since they were relatively patient through the whole screen door saga. (Which was unpleasant enough that I am attempting to blot it from my memory.) The store has a 50% off sale every Saturday, so it's one of the best days to go. The kids always have fun sifting through everything. I found a boxed set of all the Lord of the Rings books (including The Hobbit) for only $3.50. Now I can actually make an attempt at reading them.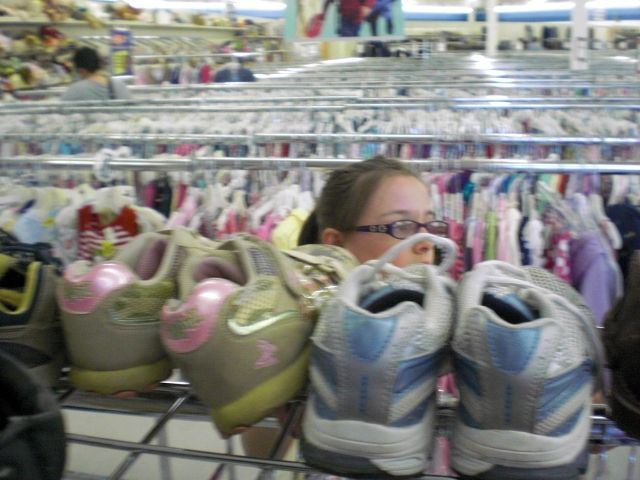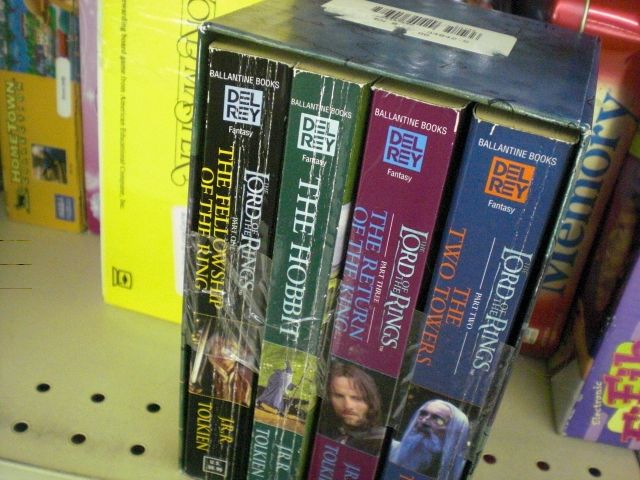 We had dinner next door at Subway, always a healthy favorite for the kids. By time we got home, Heath was back from teaching a class up north all day. He helped get the kids in bed, and the rest of the evening is rather a blur to be honest. What a crazy busy week it was!